Intoxalock is the Affordable, Convenient Choice to Get You Back on the Road.
Ask for the Free Installation* rebate, which will provide an account credit of up to $100 for the cost of your installation: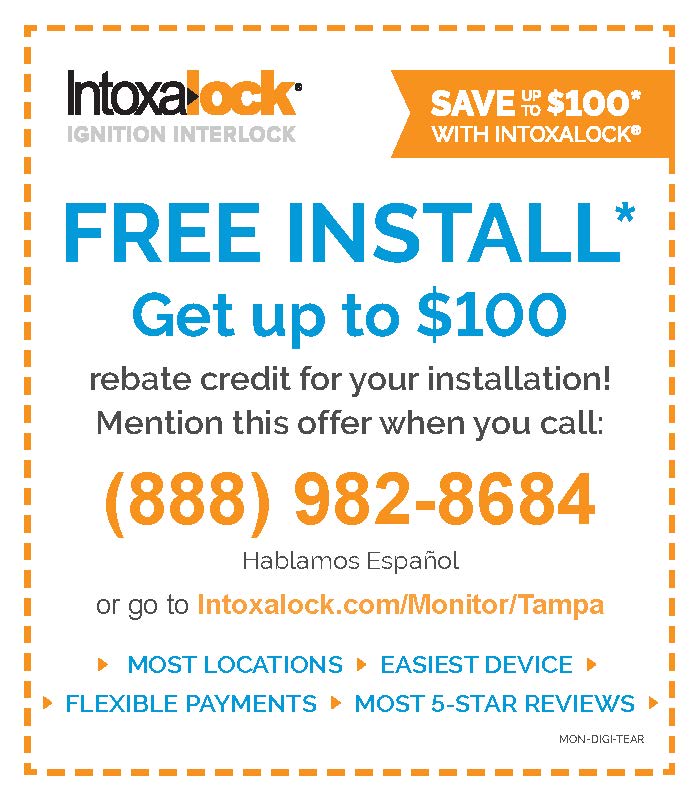 An ignition interlock device, often referred to as a car breathalyzer, is a small, hand-held breathalyzer that is installed in your car. The device has a mouthpiece in it that you will blow into before starting your car.
Most people are required to install an ignition interlock device after a drunk driving conviction. Even if you are unfamiliar with what an ignition interlock device is, they are extremely common and have probably been used by people you know and love.

Why choose Intoxalock Ignition Interlock Devices?
An industry leading ignition interlock device that is easy to use with its simple blow pattern and one button keypad.
Your partner through the process to educate you on state ignition interlock device laws and regulations.
Installers are professional, trained, and certified.
---