Fentanyl has legal use when it is closely supervised by a doctor. Unfortunately, fentanyl, which is often produced in illicit laboratories outside the United States and smuggled across our border, is becoming increasingly prevalent. 
Due to the lack of official monitoring and quality control, these phony medicines include deadly doses of fentanyl. Analysis by the DEA of such pills uncovered concentrations as low as .02 milligrams (nearly two times the fatal dose) to 5.1 milligrams (more than two times the lethal dose) of fentanyl per tablet. Drug traffickers distribute fentanyl in kilogram quantities, which is enough to kill 500,000 people.
The Impact of the PharmChek Sweat Patch & Fentanyl Add-On
The need for long-term and continuous monitoring and testing of fentanyl has never been more evident, and the PharmChek Sweat Patch will be a valuable tool in fighting our current opioid crisis.
Affordable
The PharmChek® Sweat Patch is a more affordable option for participants than other tests and observations available. Participants will have to drive to your office less frequently, saving them money on gas prices. They will also have less time off from work.
Gender Neutral
The PharmChek Sweat Patch is easy and non-invasive to apply.
It takes only a few minutes, and there is no need for direct observation by a specific gender or the handling of urine.
This makes it both hygienic and stigma-free.
As a result, the sweat patch is also perfect for juveniles.
Proven In Court
The PharmChek Sweat Patch is not only hard to tamper with but also highly reliable and able to be proven in court. It has been used in court cases for more than 20 years.
Long-Term Detection
The PharmChek Sweat Patch collects evidence of drug use over a long period of time, 24 hours a day and 7 days a week. This means that it can detect drug use over an extended period of time. PharmChek is the only choice that can provide long-term evidence of sobriety.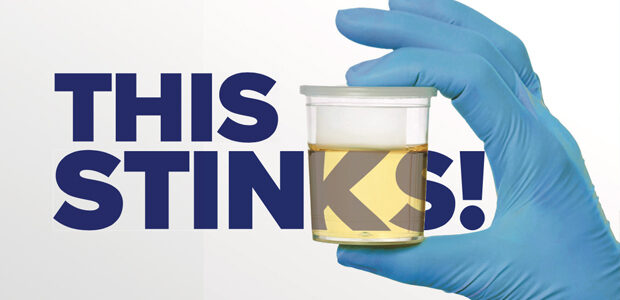 Benefits of Sweat/Skin Drug Testing
The number one benefit of the PharmChek patch is deterrence, making it an ideal choice for individuals at risk for drug use.
Fight Against Fentanyl and Other Opioids
PharmChek is a valuable tool in the fight against fentanyl and other opioids. It is easy to apply, gender-neutral, non-invasive, and highly reliable. The PharmChek Sweat Patch can be proven in court and provides long-term evidence of sobriety. To find out more about how you can use the PharmChek Sweat Patch to help your community, contact us or call 727-535-6506.
If you or someone you know is struggling with addiction, please call the National Helpline at 1-800-662-HELP(4357). Also, visit our resource center for free and confidential information.