ReliAlert™ XC Smart Tag GPS Ankle Monitor with Tracking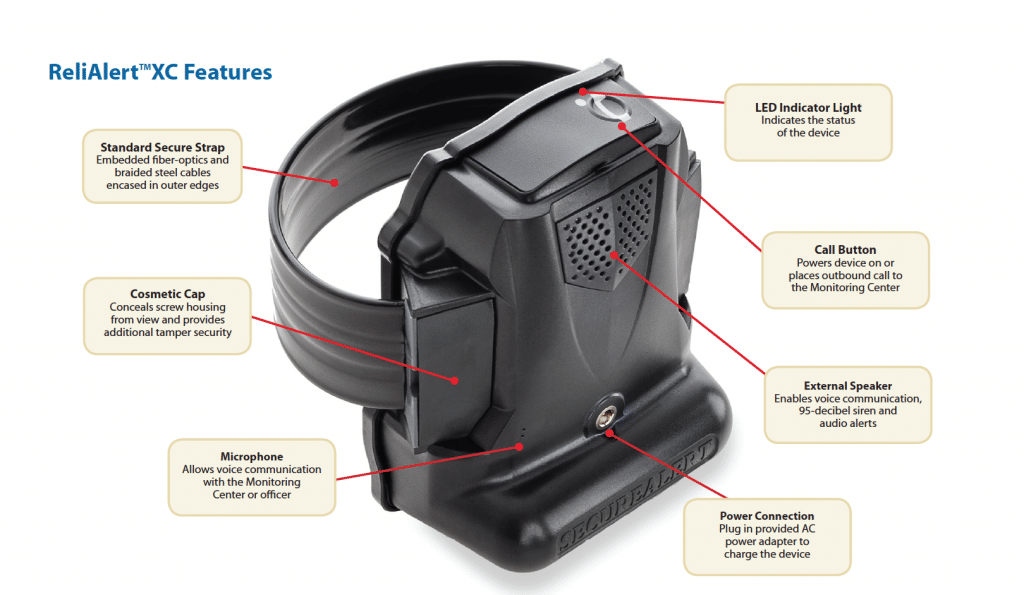 ReliAlert™ XC sets the standard for reliability and performance. It works with SecureAlert's 24/7/365 live Monitoring Center. Also, with TrackerPAL™ monitoring software. ReliAlert™XC acts as a "force multiplier," providing extra eyes, ears, and voice. Therefore, monitoring offenders increases productivity and offers peace of mind. It is also an alternative to incarceration.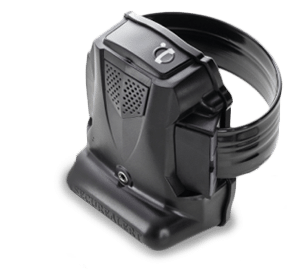 TWO/THREE-WAY VOICE COMMUNICATION
Allows SecureAlert to call the offender via the ReliAlert™ XC device at any time.
ONBOARD 95-DB SIREN
There is one great unique feature on the ReliAlert™ XC device. It can be activated by the SecureAlert Monitoring Center. This is a part of a violation protocol. To explain, the siren alerts victims and the public to an offender violation. Therefore, helping safely assist officers with offender recovery and improves public safety. These features make it an effective parole tracking device.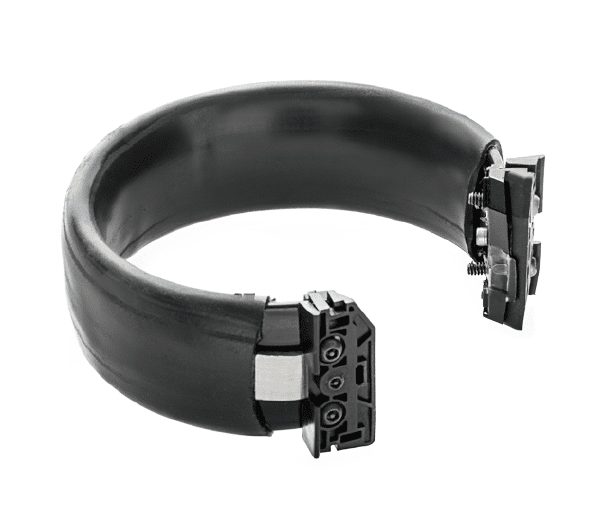 GPS Ankle Monitor: SECURECUFF™
This is an optional ankle bracelet using GPS technology. It is a hardened steel encased security cuff for high-risk offenders. The SecureCuff™ provides the valuable extra response time for law enforcement. For instance, when offenders are attempting to flee from the criminal justice system. In conjunction with live voice intervention, ReliAlert ™XC becomes the best GPS solution. Especially, for probation officers monitoring challenging offender populations.
ReliAlert™ XC Specifications:
ReliAlert has a GPS operation that updates location every two seconds. It also has advanced anti-jamming and onboard processing that stores zones and curfews on the device. In addition, the secondary location technology uses cellular triangulation automatically when GPS is unavailable. Also, it is waterproof (15ft or 4.6m), cut-resistant, and has tamper detection. To learn more about ReliAlert download the brochure.