It's no surprise that on-the-job accidents and injuries are far more prevalent among those who are too impaired to work safely or effectively. On-the-job alcohol use puts organizations at significant risk with increased health care costs, lost productivity, criminal and regulatory penalties, brand damage, and damaging lawsuits.
Male workers and young workers aged 14 -29 years employed as tradespersons and those skilled in manual occupations tend to engage most in alcohol use as well as those employed in the hospitality, mining, agriculture, retail, manufacturing, construction industries.
Alcohol breathalyzers for work safety
An affordable and effective method for workforce organizations.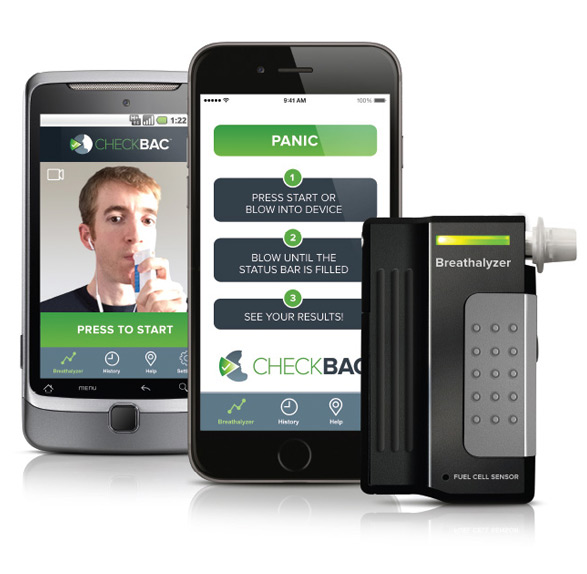 CheckBAC™ combines industry-accurate Bluetooth® technology, a simple, easy-to-use smartphone app and an easy-to-use management platform. CheckBAC gives you the power to test and monitor individuals – anywhere, anytime – and instantly see their results. And it costs up to 80% less than other systems.
CheckBAC is great for organizations such as:
Medical staff
Heavy equipment operators in the construction industry
Factory workers
Law enforcement officers
Cruise line crews
Benefits of a breathalyzer for intoxication monitoring
Using your employee's cellphone with an easy to use app, you can now monitor the sobriety of your employees or contractors to reduce your risks.
Accurate & affordable, the CheckBAC system gives real time video results as well as the location of the individual being tested no matter where they are.
Order testing randomly or on a fixed schedule to assure an employee's sobriety when they report for work as well as throughout their shift.

Included language in your employment agreements that the individual using your vehicle or heavy equipment agrees to monitoring along with a hold harmless clause if they fail to properly test.
Convenient and reliable alcohol monitoring with facial recognition technology. Real-time results ensure safer driving time and provide peace of mind.