It's pride month but there is still a lot of work to do when it comes to equity for LGBTQ+ people, especially youth.
One area that needs attention is homelessness and housing instability among LGBTQ+ youth. Over the course of their lives, 28% of LGBTQ youth had been homeless or lived in unstable housing at least once.
Transgender and nonbinary youth are more likely to experience homelessness or housing instability than cisgender LGBQ youth. This was found to be the case for 38% of transgender girls/women, 39% of transgender boys/men, and 35% of nonbinary youth, compared to 23% of cisgender LGBQ youth.
More than half (55%) of LGBTQ youth reported that they ran away from home because of mistreatment or fear of mistreatment due to their LGBTQ identity.
40% report that they were kicked out or abandoned due to their LGBTQ identity. For more detailed information about homelessness and housing instability among LGBTQ youth please visit www.thetrevorproject.org
Victimization, being in foster care, and food insecurity were all more common among LGBTQ youth who reported experiencing homelessness or housing instability than their stably housed LGBTQ peers. Click Here for Homeless Resources.
Mental Health and Suicide Risk
Compared to their stably housed LGBTQ+ peers, homeless and housing insecure LGBTQ+ youth had higher rates of mental illness problems. LGBTQ youth who reported past housing instability or current homelessness had greater odds of reporting anxiety, depression, self-harm, considering suicide, and attempting suicide. If you are in need of mental health support please visit here.
How can you help
Regardless of a person's gender or sexual preference, all people need access to secure shelter, and homeless services must improve their support and understanding for LGBTQ+ persons. Learn More
Celebrate Pride Respectfully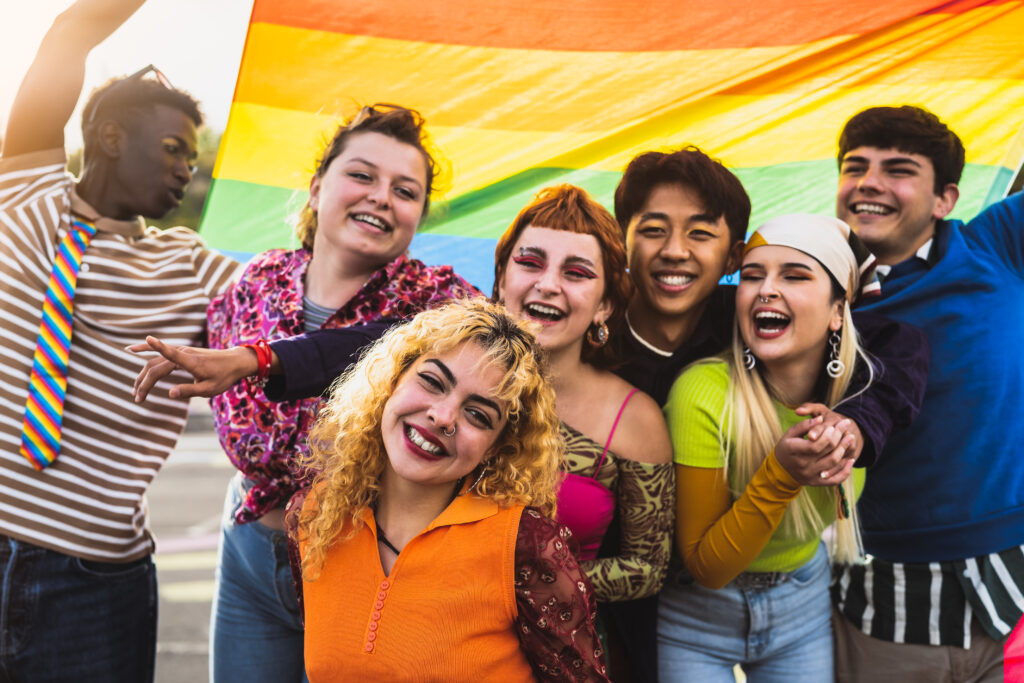 Be aware of rainbow washing
Some businesses use rainbows on their websites to show they support the LGBTQ+ community. This can help build awareness and encourage others to do the same. However, without sharing that success with the LGBTQ+ community in a meaningful way, companies may profit from Pride Month.
Some things to look out for:
Their support is year-round
They offer healthcare to LGBTQI+ couples
Their support is transparent
Their support is measurable (has outcomes)
They address community issues (take feedback)
The offer paid opportunities for queer folk
They speak up to impact anti-LGBTQI+ policy and legislation
If they don't fulfill any or all of these items, they may be profiting from the LGBTQ+ community.
Wellness services across Tampa Bay
Tampa Bay, Florida's Metro Inclusive Health provides a wide range of health services at four Health Center sites, including St. Petersburg, Tampa, Clearwater and New Port Richey. Health centers include on-site and partner pharmacies.
Find a Location Near You: https://www.metrotampabay.org/about/find-a-health-center-location/
Support Groups: https://www.metrotampabay.org/health/behavioral/#support-groups
Trans Services: https://www.metrotampabay.org/health/trans-services/
Healthcare: https://www.metrotampabay.org/health/patients/
Youth Programs: https://www.metrotampabay.org/community/youth/
Concluding Thoughts
LGBTQ+ youth are disproportionately affected by homelessness and housing instability. This can lead to a range of negative mental health outcomes. There are many ways that you can help support the LGBTQ+ community, both during Pride Month and throughout the year. Consider donating to or volunteering with organizations that support LGBTQ+ youth, such as The Trevor Project. You can also celebrate Pride Month respectfully by getting educated on the history of Pride and becoming an ally to the LGBTQ+ community.