ReliAlert™ XC Smart Tag GPS Tracking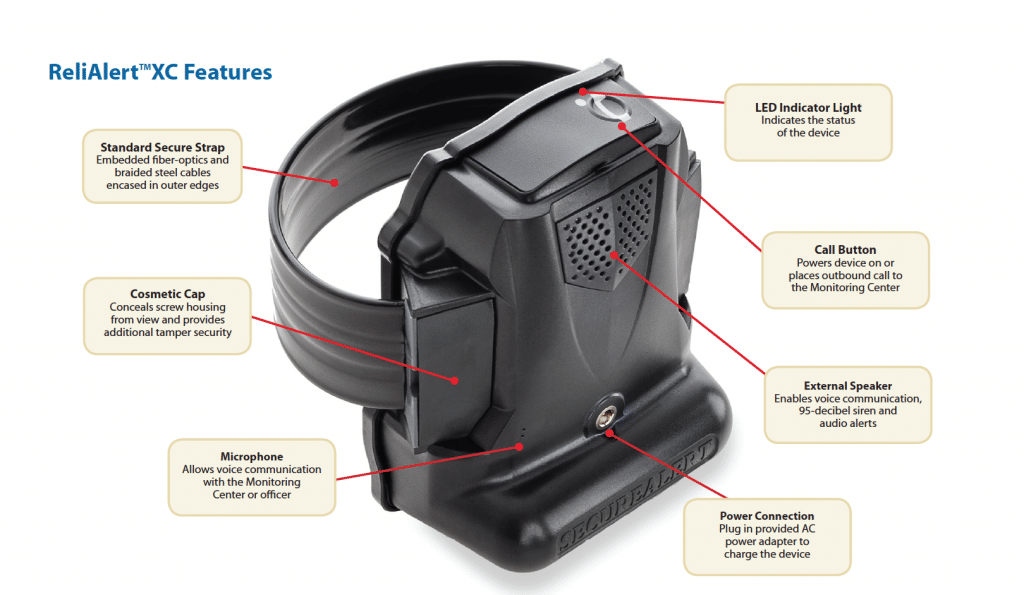 ReliAlert™ XC sets the standard for reliability and performance in the offender monitoring industry. Working in conjunction with SecureAlert's 24/7/365 live Monitoring Center and TrackerPAL™ monitoring software, ReliAlert™XC acts as a "force multiplier," providing extra eyes, ears and voice in the monitoring of offenders increasing productivity and offering peace of mind.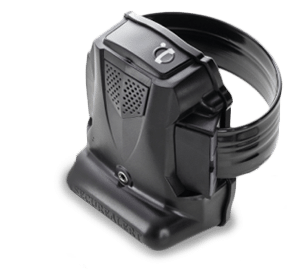 TWO/THREE-WAY VOICE COMMUNICATION
Allows SecureAlert to call the offender via the ReliAlert™ XC device at any time.
ONBOARD 95-DB SIREN
A unique feature on the ReliAlert™ XC device that can be activated by the SecureAlert Monitoring Center as part of a violation protocol. The siren alerts victims and the public to an offender violation, helps safely assist officers with offender recovery and improves public safety.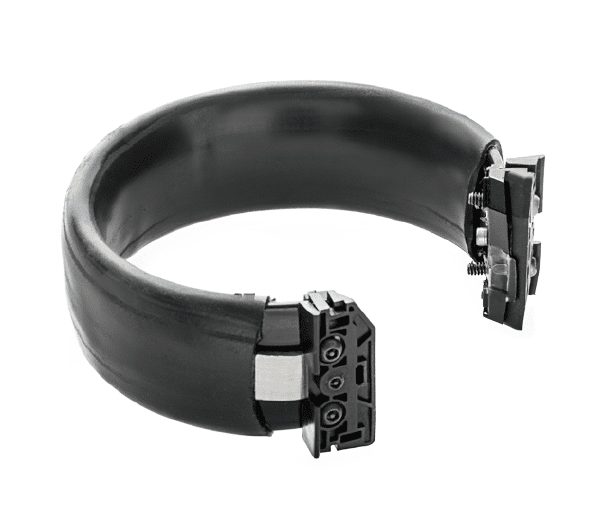 SECURECUFF™
An optional, hardened steel encased security cuff for high-risk offenders. The SecureCuff™ provides valuable, extra response time for officers when offenders are attempting to abscond. When used in conjunction with live voice intervention, ReliAlert ™XC becomes the premier GPS solution for monitoring challenging offender populations.
ReliAlert™ XC Specifications:
GPS Operation: updates location and assesses compliance every 2 seconds
GPS Accuracy: 6 ft (1.8m) in optimal conditions; within 50 ft (15m) under normal operating conditions
GPS Anti-jamming: advanced, adaptive digital filtering (25 db improvement over conventional GPS receiver)
On-Board Processing: zones and curfews stored on-device are assessed for compliance every 2 seconds
Secondary Locationing Technology: cellular triangulation points taken automatically when GPS is unavailable
SecureCuff™: extremely cut-resistant with encased hardened steel bands and fiber-optics for tamper detection
Dimensions: 4.25" x 3.5" x 1.25" (2" @ battery bulge) – 10.7 x 8.8 x 3.1 cm
Weight: 9.87 oz (280g)
Waterproof: 15 ft (4.6m)
Operating Temperatures: -4 to +140 F (-20 to +60 C)