Observed annually in June, National Safety Month focuses on reducing leading causes of injury and death at work, on the road and in our homes and communities.
Prevent Slips, Trips and Falls
Though they might seem harmless, slips, trips and falls are some of the most common hazards we face in the workplace and they can have serious consequences. Always following safety procedures is crucial to avoiding injury, but so is speaking up to keep your coworkers safe. We've all been in a situation where a coworker was doing something risky and we weren't sure what to say. Here are some scenarios to consider and tips for handling these sometimes difficult conversations.
Learn to see hazards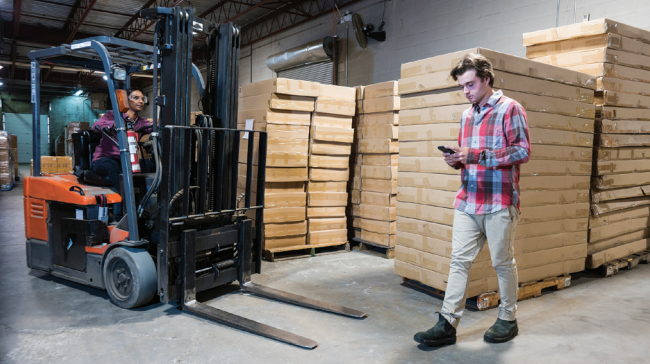 When you see a risk with a simple fix, don't hesitate to fix it safely. This applies whether you are at work, back home or out in your community. Sometimes that fix means cleaning up a mess you didn't create or having a quick, awkward conversation, but the end result is worth it. Embrace this concept and you can help us all keep each other safe.