Alcohol does not decrease stress. In fact, it increases it.
There are many myths about drinking alcohol and one of those is that it reduces stress. Advertising, commercials, and movies elude to it. Have a tough day at work or arguing at home with your spouse or significant other? Throw back a drink. The "Mommy Wine Time" culture is a myth that is supposed to alleviate stress but it's false.
Think about it: Is a buzzed or drunk mom really doing an effective job parenting?
For starters, alcohol causes a person to lose some executive decision-making skills. Have you ever said something while drinking you didn't mean to hurt a family member? Have you ever driven after drinking? Ever post something inappropriate on social media only to regret it in the morning? What about shopping online while drinking?
"Drinking & Priming": How we make poor purchasing decisions after drinking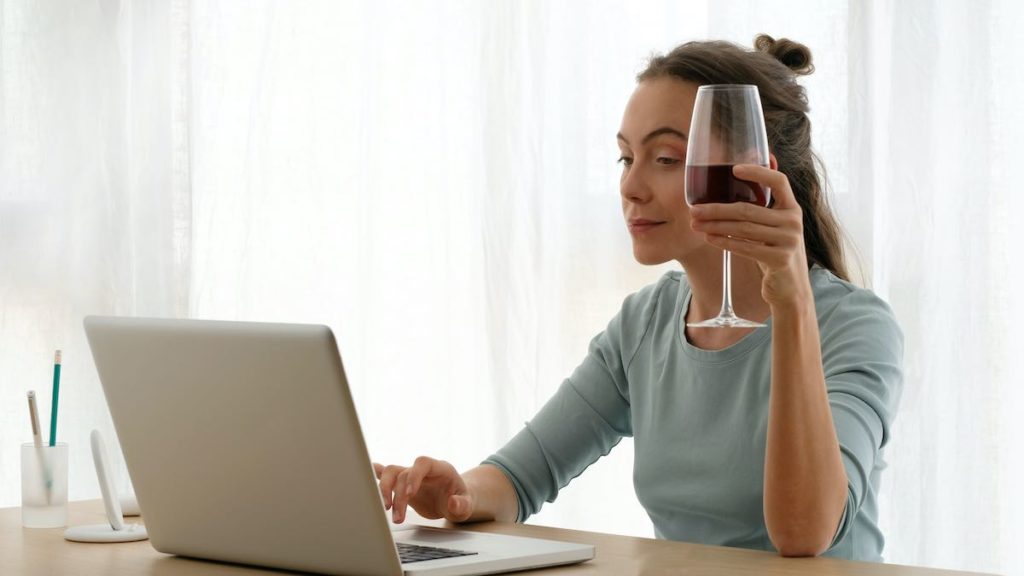 According to a recent drunk shopping survey conducted by Finder, the average drunk shopper spent an average of $768.58 on drunk purchases in 2020, compared to $674.96 in 2019. Another study found that drunk shopping led to more outrageous purchases leading to regret the following day.
Because alcohol affects our self-control and decision-making, stress has not been decreased. In reality it has increased with many negative consequences.
Alcohol and Sleep Quality
Another myth is that alcohol helps you to sleep better. You do not get adequate sleep or rest after you have been drinking. The brain will not get into a restorative sleep cycle, which is a repair time for the body. That does not happen after drinking. Therefore, stress – especially the next day increases with a hangover because your ability to function normally is decreased.
Read More: Yes, Even moderate drinking is bad for your health
So how can you cope with stress without alcohol? There are many ways to do this.
Here are a few examples:

• Remind yourself to let go of things outside of your control
• Take a warm shower or bath
• Call a trusted friend to vent to about the problem
• Write in a journal
• Watch a funny movie or show on Netflix to distract yourself
• Let go of what others think, remember the quote "what other people think is none of your business."
• Listen to a guided meditation on your phone with the apps, Calm or Headspace & let it go for now
• Get help by talking to a counselor or therapist. Many offer sliding scales or reduced fees during this time.
To sum this up, you can successfully cope with stress and without drinking any alcohol. Remind yourself that alcohol does not reduce stress, it's a myth and actually increases stress and problems. Work on thinking of a healthy way to reduce it.
If you are struggling to figure out what to do next or how to stay sober, reach out for help by contacting:
Cindy Athey, MS, CAP
Positive Directions Counseling, Inc.
Cindy is accepting new clients & specializes is addiction related issues. She has a background in the Criminal Justice system (previous community control officer with DOC) so she understands what PO's and clients need for that. She also does DUI assessments that are accepted by the Court & DMV. Clients may use either the online booking tool or call.
2451 McMullen Booth Rd Suite 242,
Clearwater, 33759
(727) 815-6017