When ordering alcohol monitoring, there are issues that arise with each device that should be considered. What are the choices and why does it matter?
The 911 calls reporting a domestic disturbance often result in charges of domestic violence, aggravated assault, domestic violence with strangulation, and even worse – homicide. Law enforcement officers responding to these calls see the grim consequences firsthand that result in arrest and appearance of the batterer in court.

Hearing about these incidents, one would assume that it is only because of anger or control issues that eventually cause marriages to end in divorce, but they would be wrong.
But all too often, alcohol abuse is the driving force.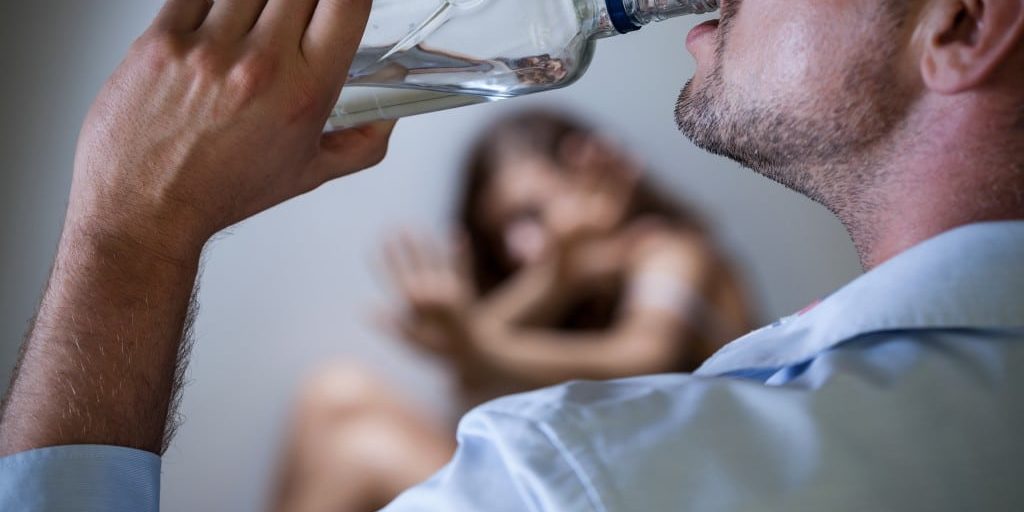 Unfortunately, over 50% of the cases go unreported, with victims enduring an unending stream of drunken outbursts, arguments, verbal abuse and even violence. A spouse drinking to excess, trips to the emergency room, loss of employment, unpaid bills due to incomes diverted, and savings depleted. Most importantly it also affects children physically and mentally.
Read More: How to Divorce an Alcoholic
When the situation becomes intolerable, the couple find themselves in family court, pouring out the tragic history of their broken marriage, voicing details of their concerns for their children before a judge. Hearing plaintiff's accusations and concerns, they are acutely aware of the pain, and actual bodily harm plaintiffs have endured by alcohol abuse and understand the anxiety and concern a parent has especially when the issues of visitation or shared custody are being discussed.
Children may or may not been directly abused but they've still heard the arguments and seen the violence. Their grades suffer in school, experience night terrors and are anxious and confused by what's happening. Judges, lawyers, social workers, and counselors all work together and are governed by the principle of seeking what is in the best interest of the child.
But with predictable regularity, these cases evolve to the classic, dueling lawyers and "He said. She said" arguments. However, in many cases there may already be a documented history of domestic violence where the perpetrator was noted to be under the influence of alcohol, DUI's, as well as other alcohol related charges. A traffic or criminal court judge may have already ordered monitoring and even required that the defendant become enrolled in an alcohol rehabilitation program such as the *Ridr program.
In many cases where a husband or wife have endured years of chaos, pain and suffering, it is actually caused by alcohol addiction, and often with a co-occurring disorder. The problem will not go away with just a 28 day program and short term monitoring. There are even documented cases where a spouse went to a rehab and was even receiving ongoing counseling….but then relapsed.
No one wants to see children placed in harm's way, driving with a parent incapacitated by alcohol
Furthermore, the National Institute on Alcohol Abuse and Alcoholism (NIAAA) states that there are 15.1 million adults in the United States with an alcohol use disorder–making alcohol dependence and abuse the most prevalent substance addiction in the country. Even more alarming, less than 10 percent of those people receive any treatment for their disorder.
Along with knowing the alcohol addicted parent is receiving treatment, monitoring is key to for a parent with an alcohol problem to demonstrate not only their sobriety upon receiving the children for the weekend but is ongoing for the entire period they are with the parent.
So, when ordering monitoring what are the choices and why does it matter?
There are continuous alcohol monitors referred to as CAM devices that are secured around the ankle and check for alcohol but do not report findings till they are downloaded.
Breathalyzer devices call for periodic testing and can show a photo or a video of the test being conducted but may or may not notify all parties concerned immediately.
Furthermore, there are issues that arise with each device that should be considered.
Cost:
Lost wages, the economy, and legal fees make disposable income scarce
Deposit: Cam devices and some breath devices require a cash deposit to mitigate against clients damaging the device in an attempt to defeat a positive reading or intentionally removing and disposing of monitor all together. This can run as high as $650.00 to $1200.00.
Daily Monitoring Fees: Many of the devices used in the past charge a daily cost to be monitored which ranges from $12.00 to 15.00 a day.
Comfort & Convenience:
Comfort: The main complaint with devices worn around the ankle has been discomfort. There is especially been problematic for those clients that suffer periodic swelling of their extremities.
Emergencies: Often clients suffer illnesses and injuries that require CAT scans and MRI's. A bracelet device must be removed prior to those procedures.
Embarrassment: If working with the public, having your ankle buzz every thirty minutes can be problematic for example a lawyer advocating for a client before a judge.
Loss of employment: Unfortunately, wearing a bracelet around your ankle have cost many their jobs. Employers do not want customers seeing them and thinking the worst resulting in lost clients. Nor do they want to have the device conspicuous to fellow employees or clients when a test or charging is required.
Safety: CAM devices are not recommended to be worn in a gas environment due to sparking.
Potential Damage: Ankle bracelets cannot be immersed, so swimming, hot tubs and baths must be avoided.
Again, although many courts may order and be satisfied with as little as a 28-days in a residential treatment program for clients who have abused alcohol, research has shown that even treatment programs for up to or less than 90 days is limited as to their effectiveness. Ongoing treatment and monitoring are required.
However, jurisdictions with limited budgets are not overly enthusiastic about paying for the extensive treatment that may be required and unfortunately, most private insurance policies do not provide that sort of coverage, leaving patients to pay out of pocket if they even have the means.
Also, many seeking help with alcohol abuse find themselves in need of resolving additional issues such as PTSD, childhood trauma as well as other co-existing disorders.
Those who need help dealing with their addiction can seek out the many psychiatrists, psychologists and counselors specializing in alcohol abuse for ongoing treatment. They also monitor their clients to measure their progress as to their sobriety.
Why? Well, the National Institute on Drug Abuse states that 40-60% relapse. Ongoing treatment and peer support are critical to sustaining sobriety. Clients will often attend group meeting on their own. Alcoholics Anonymous (https://www.aa.org) by far the best known.
It is important to note that relying on peer groups alone should not take the place therapy nor is it recommended for those with co-occurring disorders, medical conditions, or those in need of medication assisted treatment.
However, peer groups such as AA (Alcoholics Anonymous), can be a good source of support. However, those who attend meetings regularly and participate can stay abstinent for long terms, high numbers of attendees still drop out. Many are put off by the premise that they have no control over their drinking and emphasis on a higher power.
For those that may be put off by a recovery group that emphasizes spirituality there are many others such as:
Smart Recovery – smartrecovery.org
Life Ring – lifering.org
Women for Sobriety – womenforsobriety.org
Secular Organizations for Sobriety – sossobriety.org
Moderation Management – moderation.org
Finally, given the fact that we are in the midst of a pandemic and the economy has been seriously affected. If there has been a determination that monitoring is necessary, we would like to point out two important issues to be taken into consideration:
Who would want to wear a bracelet or use a breath device that has been used before and could possibly infect its current user?
We are experiencing record unemployment and even for those who still are employed need to tighten their belts.
A Sterile, Affordable Solution
This is why so many judges, lawyers, providers and clients are turning to CheckBAC. It requires a breath sample but comes to you new, right out the box and it is yours to keep. The other good news is that monitoring costs are 60 to 80% less than many of the other devices currently on the market.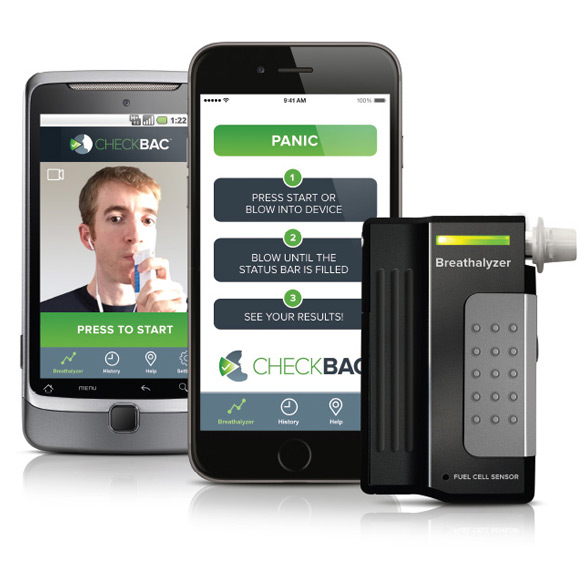 Key advantages:
Technologically advanced
State of the art facial recognition
High definition video of each test, not just a photo
So compact and discreet, it can fit in a shirt pocket
Easy to use
No concerns about constantly having to charge the device
Allows monitoring anywhere your phone can be used
A history of satisfied users i.e. courts, alcohol treatment specialists, clients and employers
*RIDR Program: Many judicial districts have adopted a program aggressively pursuing the goal of reducing impaired driving by using enhanced sanctions such as monitoring devices for 90 days and DUI programs for first time non-aggravated DUI offenders.